Eichler Homes
Eichler homes are from a branch of Modernist architecture that has come to be known as "California Modern", and typically feature glass walls, post-and-beam construction and open floorplans in a style indebted to Mies van der Rohe and Frank Lloyd Wright. Eichler exteriors featured flat and/or low-sloping A-Framed roofs, vertical 2" pattern wood siding, and spartan facades with clean geometric lines. One of Eichler's signature concepts was to "Bring the Outside In", achieved via skylights and floor-to-ceiling glass windows with glass transoms looking out on protected gardens, patios, and pools. The homes had numerous unorthodox and innovative features,
Eichler Real Estate Team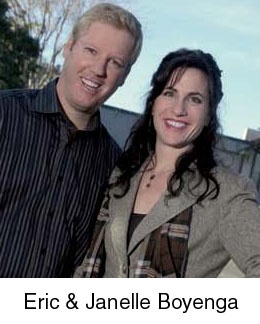 As a top-producing husband and wife real estate team at Intero Real Estate, Eric and Janelle of the Boyenga Team offer persistent and aggressive Eichler marketing and the best Mid-Century Modern web exposure in Silicon Valley. With over 30 years of combined real estate experience and backgrounds in design, communication, marketing, staging, spec-housing, construction and sales, our team can give you the representation you deserve.
JUST LISTED
778 Goodwin Ave. | Roseglen
3 Bed | 2 Bath | 1137 sf | 5885 sf  parcel

 open house: sat. & sun.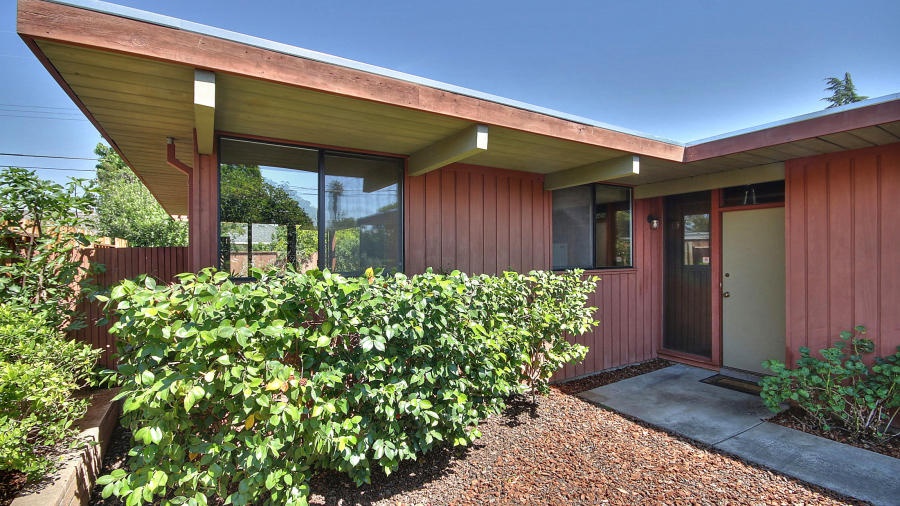 ---
4 Bedrooms / 2 Baths
1,494 Sq. Ft.       Lot Size:6,612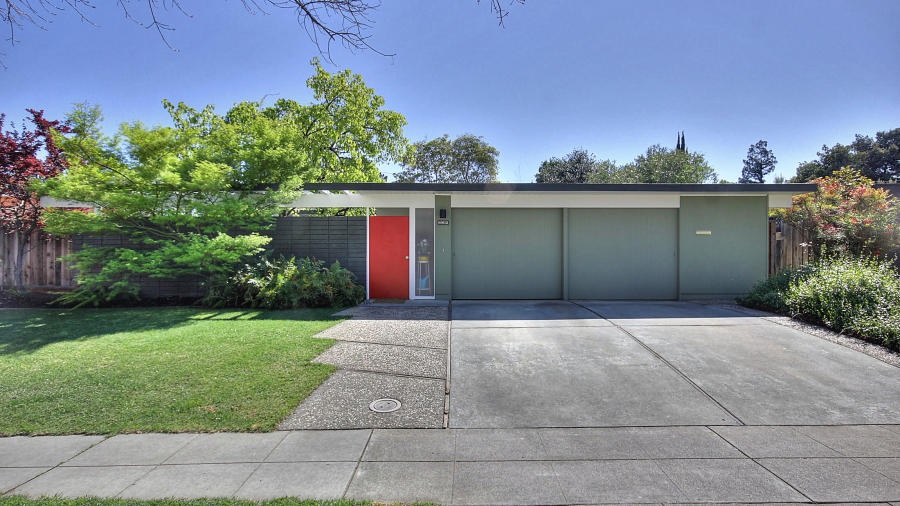 ---
 SOLD!
Eichler Home
4 Bedrooms / 2 Baths
1,755 Sq. Ft.       Lot Size: 7,634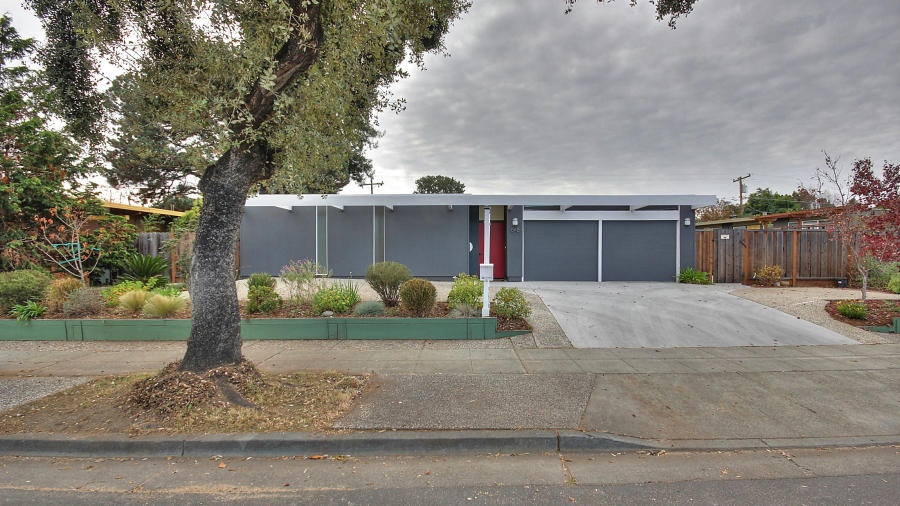 ---
SOLD!
21st Century Eichler Home
State of the Art Design & Features
Super Energy Efficient Green Build Construction
4 Bedrooms / 2 Baths
1,755 Sq. Ft. Floorplan       Lot Size: 7,245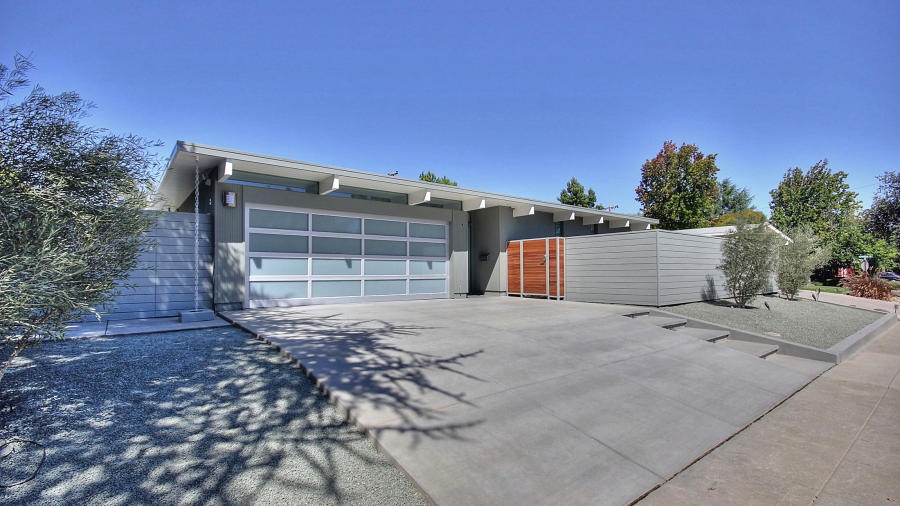 ---
SOLD
EICHLER HOME
4 Bedrooms / 2 Baths
1,672 Sq. Ft. Floorplan       Lot Size: 6,386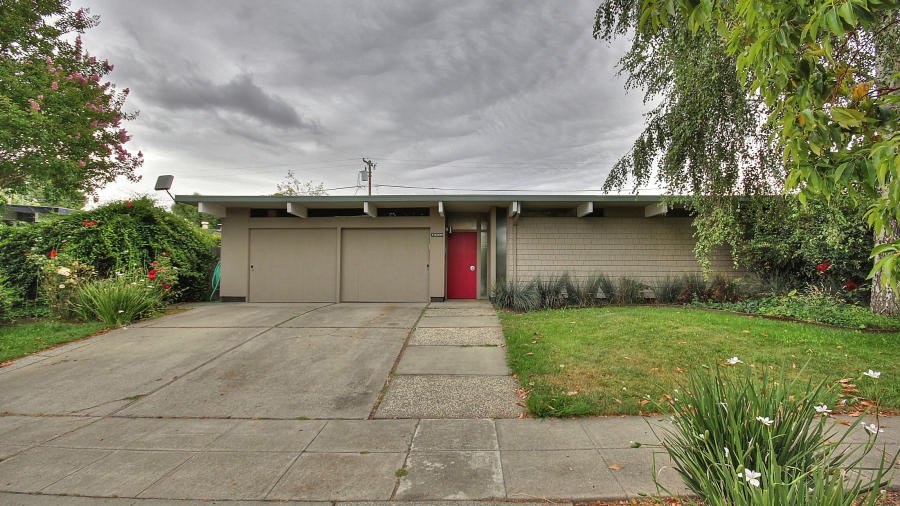 ---
SOLD
EICHLER HOME
4 Bedrooms / 2 Baths
1,755 Sq. Ft.       Lot Size: 7,245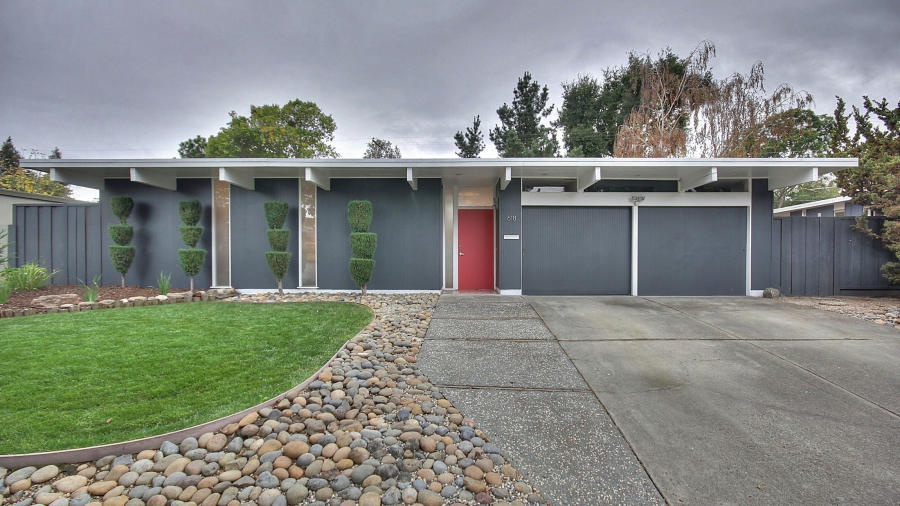 ---
SOLD
Eichler Home
4 Bedrooms / 2 Baths
1,728 Sq. Ft. Lot Size: 6,180
---
Boyenga Team
Eichler Homes
No listings were found matching your search criteria.
---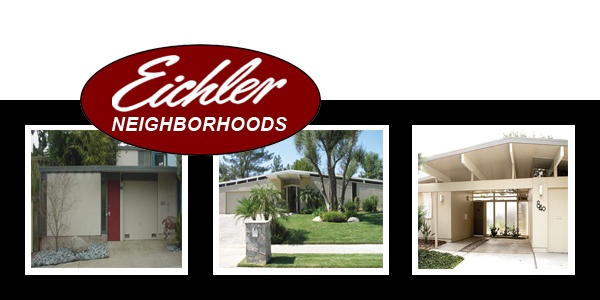 Eichler Neighborhoods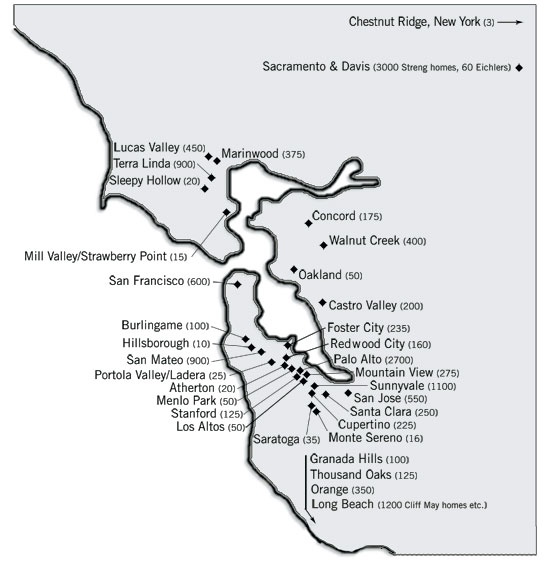 (Number of Eichler Homes in Each Neighborhood)
Marin County Eichler Neighborhoods

East Bay Eichler Neighborhoods

| | |
| --- | --- |
| | |
| | |

| | |
| --- | --- |
| | |
| | |
---
Other Eichler Neighborhoods in California
---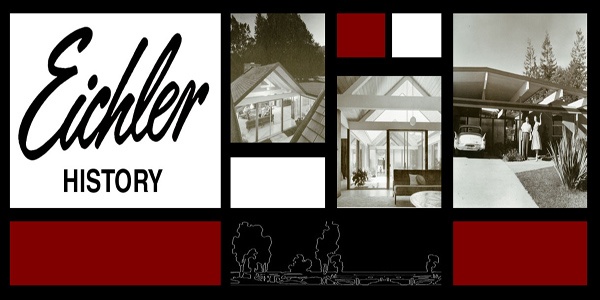 Joseph Eichler (1900–1974)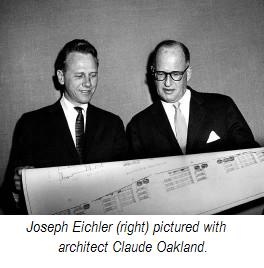 was a California-based, post-war residential real estate developer known for building homes in the Modernist style. Between 1950 and 1974, his company, Eichler Homes, built over 11,000 homes in Northern California and three communities in Southern California, which came to be known as Eichlers. During this period, Eichler became one of the nation's most influential builders of modern
homes. The San Francisco Bay Area Eichlers are mostly in San Francisco, Sacramento, Marin County, the East Bay, San Mateo County, Palo Alto, Sunnyvale and San Jose.The Southern California Eichler communities are in Orange, Thousand Oaks, and Granada Hills. The largest contiguous Eichler development is The Highlands in San Mateo, built between 1956 and 1964. Unlike many developers of the day, Joseph Eichler was a social visionary and commissioned designs primarily for middle-class Americans. One of his stated aims was to construct inclusive and diverse planned communities, ideally featuring integrated parks and community centers.
---

Please feel free to browse through this site to explore any, and all of Silicon Valley's finest neighborhoods.  This comprehensive home buyer/seller tool offers direct access to the latest properties for sale in Silicon Valley (Santa Clara & San Mateo Counties.) Featuring extensive community information, Silicon Valley consumer links, Silicon Valley rentals, Silicon Valley school information, free home reports, answers to commonly asked real estate questions, and more, you will find everything about Silicon Valley real estate within one easy source.
Contacting the Boyenga Team is the best way to learn more about Silicon Valley real estate. Feel free to call us at 408.373.1660 or send Boyenga Team an email.