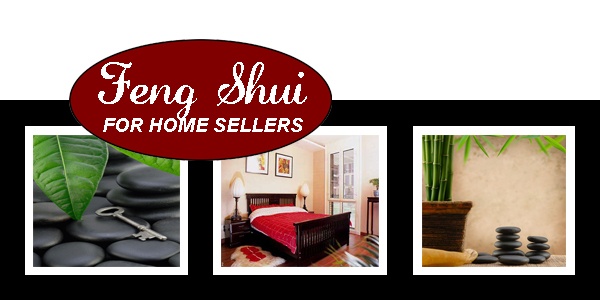 Feng Shui is a powerful tool to differentiate you from the competition. In fact, approximately 20 percent of all buyers and sellers invite a Feng Shui expert to assist them in either preparing their home for sale or selecting the right home to purchase. While some people may consider this superstitious, thousands swear by the results. Even if you are not "in" to the whole Feng Shui movement, some of the ideas can be put to good use when preparing your house for sale.
Feng Shui is an ancient Chinese belief system based upon earth signs to determine areas prone to flooding or subject to damaging winds. Feng Shui strives to create balance in both our personal and professional environments by balancing the five elements:
Strategies to Create a Fortunate Environment
Good exposure to sunlight is highly desirable. If trees and shrubs are overgrown, trim them away from the structure. Any plants that block the walkway to the front door should also be trimmed.

Are the trees and shrubs around the home healthy? Healthy plants and trees are part of the constructive or building part of the Feng Shui cycle that attracts abundance and positive outcomes. In contrast, dead landscaping represents the destructive cycle that creates poor luck and poor outcomes. Remove dead plants and replace them with healthy ones.

Water represents money. Drippy faucets and leaky toilets represent money dripping away. Have these items repaired. Feng Shui experts also recommend putting the lid down on the toilet and closing bathroom doors. In contrast, fountains or waterfalls that flow toward a property represent money flowing toward you. Placing a fountain near the front door is particularly auspicious in terms of attracting wealth. However, the water must be kept fresh at all times.
If the stairwell is visible from the front door, Feng Shui experts believe money can run away easily. To prevent the loss of money, place a beautiful area rug in the entry. If there is room, a small table with fresh cut flowers in the center of the rug also works. Another strategy is to hang a crystal chandelier and to place live plants adjacent to the stairs. In each case, this breaks up the energy so the money will stay inside the home.
Feng Shui experts believe the front door to the property is the mouth through which riches flow. To attract more riches, make the entry to the home as appealing as possible. You can attract qualified buyers by planting or by placing pots of colorful flowers by the front door. Nothing on the front porch should block the main door nor should there be anything sharp, straight, or angular aimed at the front door. The doorbell should work and make sure the doormat is in excellent condition as well. It is especially important to choose one that says, "Welcome!" In addition, place symbols of affluence such as coins, bells, or wind chimes near the front door.
Green and Red Attract Money
Green is the color of money and red is associated with abundance and good luck. A simple way to add more green is with live plants. Place coins in a red sack to attract more money. For those of you with a home office, red and green are very favorable. If possible, position the desk so the person faces the door when seated. Again, adding live plants, a fountain, and coins in a red sack placed in the far left corner will increase the flow of abundance.
Please feel free to browse through this site to explore one of Silicon Valley's finest neighborhoods. This comprehensive tool offers direct access to the latest properties for sale in Silicon Valley. Featuring extensive community information, consumer links, rentals, school information, free reports, answers to commonly asked real estate questions, and more, you will find everything about Silicon Valley real estate within one easy source.
Contacting the Boyenga Team is the best way to learn more about school districts, and find answers to all your real estate questions. Feel free to call us at 408.373.1660 or 650.947.4645, or send us an email by clicking here.
Fremont Homes for Sale
No listings were found matching your search criteria.