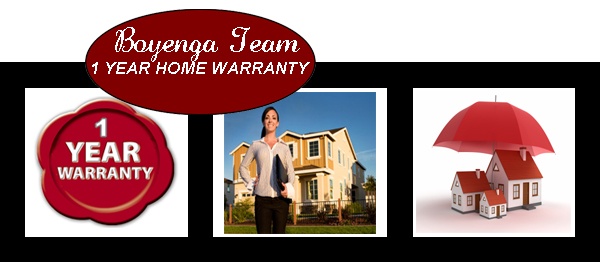 More Information On Home Warranties:
Home Warranties are available through most Real Estate Agents. They vary somewhat in coverage and therefore in price, but in general they will warrant the major systems of the house -- heating and air conditioning, many plumbing and electrical components, and major appliances -- for one year. Although there are some home warranty programs that will take effect when you list the house so that you, as seller may have coverage before the house is sold, all warranties will give the buyer at least one year's coverage.
A home warranty may also help to resolve some after-closing problems. For example, if the heating system goes out the week after closing, a house warranty provides security for the buyer, and make for less aggravation for you. Most sellers are more comfortable knowing that once the home closes the chances are reduced for any responsibility to their former house.
Please feel free to browse through this site to explore one of Silicon Valley's finest neighborhoods. This comprehensive tool offers direct access to the latest properties for sale in Silicon Valley. Featuring extensive community information, consumer links, rentals, school information, free reports, answers to commonly asked real estate questions, and more, you will find everything about Silicon Valley real estate within one easy source.
Contacting the Boyenga Team is the best way to learn more about school districts, and find answers to all your real estate questions. Feel free to call us at 408.373.1660 or 650.947.4645, or send us an email by clicking here.
Fremont Homes for Sale
No listings were found matching your search criteria.