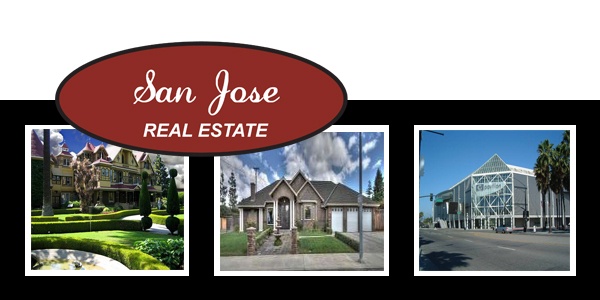 San Jose
San Jose is the third-largest city in California and the tenth-largest in the US, and the county seat of Santa Clara County. The San Jose/Silicon Valley area is a major component of the greater San Francisco Bay Area Combined Statistical Area (CSA), a region of nearly 7.5 million people. Once a small farming city, San Jose experienced rapid growth from the 1950s to the present. San Jose is now the largest city in the San Francisco Bay Area in terms of population, land area, and industrial development. The US Census Bureau estimated the population at 964,695 as of 2009.
The Boyenga Team Sells in San Jose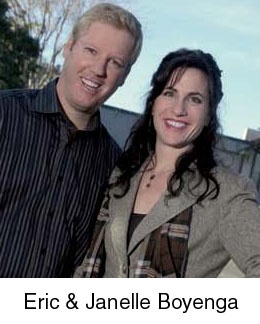 As a top-producing husband and wife real estate team at Intero Real Estate, Eric and Janelle of the Boyenga Team offer persistent and aggressive marketing and the best real estate exposure in all the cities encompassing Santa Clara County. With over 30 years of combined real estate experience and backgrounds in design, communication, marketing, staging, spec-housing, construction and sales, our team can give you the representation you deserve.
---
San Jose Featured Listings
San Jose Homes for Sale
No listings were found matching your search criteria.
---
Free Automated San Jose Toolkit for finding your San Jose PropertyToday!
With your free Buyer/Seller San Jose ToolKit you get instant access to San Jose homes as soon as they hit the market in Silicon Valley. Signing up is easy, and you can opt-out at anytime. Complete the form below, to be alerted via email anytime a new San Jose property becomes available.
Start Your Listing Alert Now
---
San Jose Market Activity
San Jose, CA, is a very old city, founded in 1777. Before white people came to this area, the Ohlone Indians lived here, along the Guadalupe River. They were peaceful Indians who lived in huts made from grasses. In the 18th century, Spaniards came to this area. They found bears, antelope and geese. They founded the Mission Santa Clara near the river. This mission was moved several times because the river flooded. It is now on the grounds of the University of Santa Clara.
---
San Jose Areas & Zip Codes
---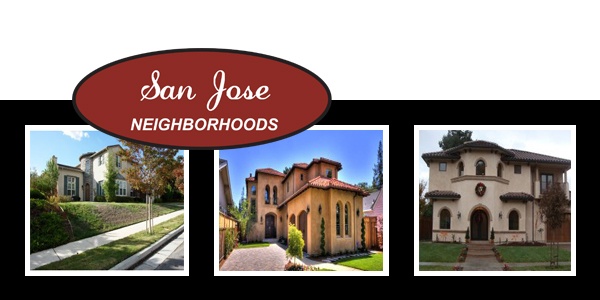 ---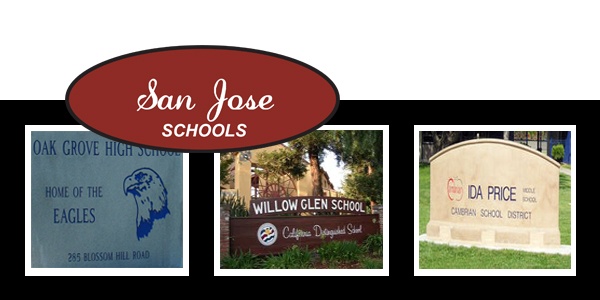 ---
San Jose Community Information
Prior to European settlement, the area was inhabited by several groups of Ohlone Native Americans. The first lasting European presence began with a series of Franciscan missions established from 1769 by Father Junípero Serra. On orders from Antonio María de Bucareli y Ursúa, Spanish Viceroy of New Spain, San Jose was founded by Lieutenant José Joaquín Moraga as Pueblo de San José de Guadalupe (in honor of Saint Joseph) on November 29, 1777, to establish a farming community. The town was the first civil settlement in Alta California. In 1797, the pueblo was moved from its original location, near the present-day intersection of Guadalupe Parkway and Taylor Street, to a location in what is now
Downtown San Jose. San Jose came under Mexican rule in 1825 after Mexico broke with the Spanish crown. It then became part of the United States, after it capitulated without bloodshed in 1846 and California was annexed. Soon afterwards, on March 27, 1850, San Jose became the second incorporated city in the state (after Sacramento), with Josiah Belden its first mayor. The town was the state's first capital, as well as host of the first and second sessions (1850-1851) of the California Legislature. Today the Circle of Palms Plaza in downtown is the historical marker for the first state capital. Though not impacted as severely as San Francisco, San Jose suffered damage from the 1906 San Francisco earthquake. Over 100 people died at the Agnews Asylum (later Agnews State Hospital) after its walls and roof collapsed, and the
---

| | |
| --- | --- |
| | |
| | |
| | |
| | |
| | |
| San Jose Real Estate Widgets | |
CLICK HERE for the San Jose LISTING ALERT!
Please feel free to browse through this site to explore one of San Jose's finest neighborhoods. This comprehensive tool offers direct access to the latest properties for sale in San Jose. Featuring extensive community information, consumer links, rentals, school information, free reports, answers to commonly asked real estate questions, and more, you will find everything about San Jose real estate within one easy source.
Contacting the Boyenga Team is the best way to learn more about the San Jose real estate market. Feel free to call us at 408.373.1660, or send us an email by clicking here.