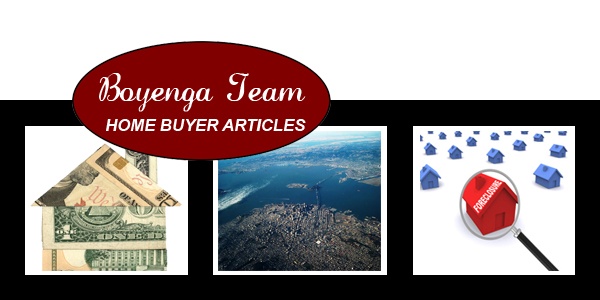 When buying Silicon Valley real estate, it is important to make the most informed and intelligent decisions possible. Use the following buyer articles to help you make one of the most important decisions you'll ever make.
Email Boyenga Team When You Are Ready to Start the Home Buying Process
About Silicon Valley:
History About SiliconValley
Zip Codes Encompassing Silicon Valley
Finance:
Debt to Income Ratios Explained
Get Pre-Approved Before Buying A Home
Initial Expenses When Buying A Home
Finding A Home:
10 Questions to Ask Your Realtor about Buying a House
How to Buy A Foreclosure - Part 2
The Types of Homes You Can Buy
How to Make Your Move Easier on Your Family
Home Inspections
Inspections on New Construction
What Your Home Inspections Should Cover
New Home Construction
New Home Builder Representation
Our role in New Construction Purchases
Fremont Homes for Sale
No listings were found matching your search criteria.
Please feel free to browse through this site to explore any, and all of Silicon Valley's finest neighborhoods. This comprehensive home buyer/seller tool offers direct access to the latest properties for sale in Silicon Valley (Santa Clara & San Mateo Counties.) Featuring extensive community information, Silicon Valley consumer links, Silicon Valley rentals, Silicon Valley school information, free home reports, answers to commonly asked real estate questions, and more, you will find everything about Silicon Valley real estate within one easy source.
Contacting the Boyenga Team is the best way to learn more about Silicon Valley real estate. Feel free to call us at 408.373.1660, 650.497.4645 or send Boyenga Team an email.