Property Types
(active listings)
Avg. Property Age:
2023 YEARS
Basic Statistics
(active listings)
About Japantown Homes
Japantown has a unique mix of older single family homes and new housing developments of all types-mostly condos, townhomes and rentals together with a friendly, vibrant central business district. Bounded by Taylor Street to the north and Empire to the south, First Street to the west and l0th st. to the west, it's a fairly compact, walkable neighborhood. The area's little"downtown" runs along Jackson Street and features professional services and retail shops, including a dozen-plus restaurants-from Mexican and Korean to Chinese and Hawaiian and, of course, Japanese-and a recently opened dog boutique, The San Jose Betsuin Buddhist Church is a neighborhood fixture and perhaps most known for the Obon Festival
The Boyenga Team Sells Homes in Japantown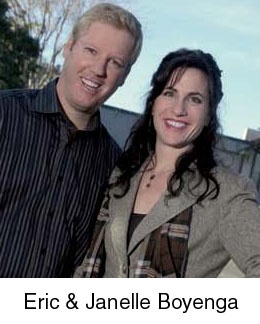 As a top-producing husband and wife real estate team at Intero Real Estate, Eric and Janelle of the Boyenga Team offer persistent and aggressive marketing and the best real estate exposure in all the cities encompassing Santa Clara County. With over 30 years of combined real estate experience and backgrounds in design, communication, marketing, staging, spec-housing, construction and sales, our team can give you the representation you deserve.
Please feel free to browse through this site to explore one of San Jose's finest neighborhoods. This comprehensive tool offers direct access to the latest properties for sale in San Jose. Featuring extensive community information, consumer links, rentals, school information, free reports, answers to commonly asked real estate questions, and more, youll find everything about San Jose real estate within one easy source.
Contacting the Boyenga Team is the best way to learn more about the San Jose real estate market. Feel free to call us at 408.373.1660, or send us an email by clicking here.
San Jose Homes for Sale