Saratoga Attractions

Saratoga Community Information
Please feel free to browse through this site to explore one of Saratoga's finest neighborhoods. This comprehensive tool offers direct access to the latest properties for sale in Saratoga. Featuring extensive community information, consumer links, rentals, school information, free reports, answers to commonly asked real estate questions, and more, you will find everything about Saratoga real estate within one easy source.
Contacting the Boyenga Team is the best way to learn more about the Saratoga real estate market. Feel free to call us at 408.373.1660, or send us an email by clicking here.
Contact The Boyenga Team Today!
*
This Indicates a Required Field.
FIND YOUR NEXT HOME by...
CITY

SUBDIVISION

SCHOOL

ZIP

MLS #

MAP
My Account
Log in, to view your saved searches and add to your favorite listings.
Sign Up Here For Your FREE Account
... So You Can:
View detailed property information
Print detailed property flyers
Save your searches & favorite homes
Inquire about a private showing
Map individual property locations
Share your favorite homes with friends
Main Navigation
Contact Us
Featured Cities & Communities
View More Communities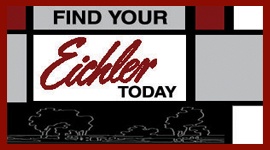 CONNECT WITH US: