About Modern Architecture
BoyengaTeam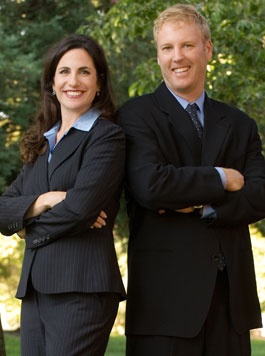 As a top-producing husband and wife real estate team at Intero Real Estate, Eric and Janelle of the Boyenga Team offer persistent and aggressive marketing and the best Modern home web exposure in Silicon Valley. With over 30 years of combined real estate experience and backgrounds in modern design, communication, marketing, staging, spec-housing, construction and sales, our team can give you the representation you deserve. As Modern home specialists, our team can provide you with
---
Fremont Homes for Sale
---
Free Automated  Silicon Valley Modern Home Toolkit for finding your Modern Home Today! 
With your free Buyer/Seller Silicon Valley Modern home ToolKit you get instant access to Silicon Valley's Modern homes as soon as they hit the market. Signing up is easy, and you can opt-out at anytime.  Complete the form below, to be alerted via email anytime a new Silicon Valley Modern home becomes available in Santa Clara & San Mateo Counties.
Start Your Modern Home Property Alert!
---
Modern Home Architecture
Modern Architecture is usually characterized by:
an adoption of the principle that the materials and functional requirements determine the result

an adoption of the machine aesthetic

an emphasis of horizontal and vertical lines

a creation of ornament using the structure and theme of the building, or a rejection of ornamentation.

a simplification of form and elimination of "unnecessary detail"

an adoption of expressed structure

Form follows function
Some historians see the evolution of Modern architecture as a social matter, closely tied to the project of Modernity and thus the Enlightenment. The Modern style developed,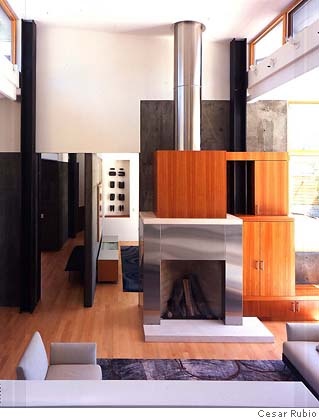 in their opinion, as a result of social and political revolutions. Others see Modern architecture as primarily driven by technological and engineering developments, and it is true that the availability of new building materials such as iron, steel, and glass drove the invention of new building techniques as part of the Industrial Revolution. In 1796, Shrewsbury mill owner Charles Bage first used his 'fireproof' design, which relied on cast iron and brick with flag stone floors. Such construction greatly strengthened the structure of
---
Modern Home Resources
CLICK HERE for the Modern Home LISTING ALERT!
This comprehensive home buyer/seller tool offers direct access to the latest properties for sale in Silicon Valley (Santa Clara & San Mateo Counties.) Featuring extensive community information, Silicon Valley consumer links, Silicon Valley Rentals, Silicon Valley School Information, free home reports, answers to commonly asked real estate questions, and more, you will find everything about Silicon Valley real estate within one easy source.
Contacting the Boyenga Team is the best way to learn more about Silicon Valley real estate. Feel free to call us at 408.373.1660, or send an email to Boyenga Team.