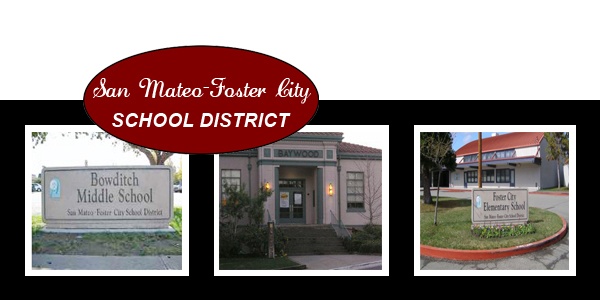 #2-page-san-mateo-foster-city-elementary-school-district#
| | | | | | | | | | |
| --- | --- | --- | --- | --- | --- | --- | --- | --- | --- |
| San Mateo-Foster City Elementary Schools | | | | | | | | | San Mateo-Foster City Middle Schools |
| | | | | | | | | | |
| | | | | | | | | | |
| | | | | | | | | | |
| | | | | | | | | | |
| | | | | | | | | | |
| | | | | | | | | | |
| | | | | | | | | | |
| | | | | | | | | | |
| | | | | | | | | | |
| | | | | | | | | | |
| | | | | | | | | | |
| | | | | | | | | | |
| | | | | | | | | | |
| | | | | | | | | | |
| | | | | | | | | | |
| | | | | | | | | | |
---
San Mateo Market Activity
In 1776, Spanish explorers came to today's San Mateo. During a scouting trip to locate a place to start a colony on the Peninsula, Lieutenant Colonel Juan Bautista de Anza, Padre Pedro Font, Lieutenant Jose Joaquin Moraga, and eleven soldiers set up camp in San Mateo. Father Font named the creek that they slept by "San Mateo Creek."
---
Foster City Market Activity
Foster City is a planned community. A planned city is often more aesthetically pleasing. A planned city follows an architectural plan that results in orderly development, neighborhoods that age better over time, and property that continues to command high value. The open market is controlled somewhat by the architectural perspective.
---
Please feel free to browse through this site to explore one of San Mateo's finest neighborhoods. This comprehensive tool offers direct access to the latest properties for sale in Silicon Valley. Featuring extensive community information, consumer links, rentals, school information, free reports, answers to commonly asked real estate questions, and more, you will find everything about Silicon Valley real estate within one easy source.
Contacting the Boyenga Team is the best way to learn more about school districts, and find answers to all your real estate questions. Feel free to call us at 408.373.1660 or 650.947.4645, or send us an email by clicking here.
Let the Boyenga Team Represent You Today
#idx-san-mateo-foster-city-elementary-school-district-snippet#