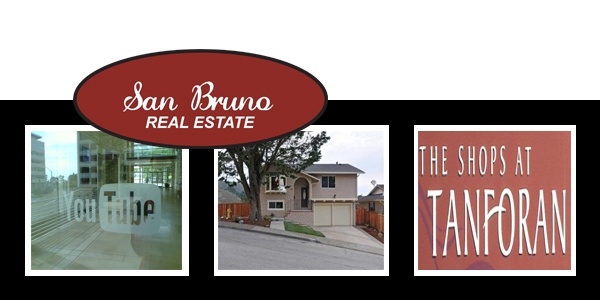 San Bruno, San Mateo County
San Bruno is a city in San Mateo County, California. The city is adjacent to, but does not include San Francisco International Airport (located in an unincorporated area under county jurisdiction) and Golden Gate National Cemetery (owned by the federal government). San Bruno was the location of the Ohlone village Urebure. It was explored in November 1769 by a Spanish expedition led by Gaspar de Portola. Later, more extensive explorations by Bruno Hecate resulted in the naming of San Bruno Creek after St. Bruno of Cologne, the founder of a medieval monastic order. This creek apparently later gave its name to the community. San Bruno encompasses the 94066 zip code.
The Boyenga Team Sells in San Bruno, San Mateo County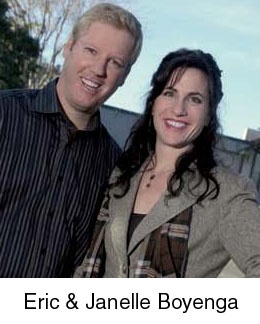 As a top-producing husband and wife real estate team at Intero Real Estate, Eric and Janelle of the Boyenga Team offer persistent and aggressive marketing and the best real estate exposure in all the cities encompassing Santa Clara County. With over 30 years of combined real estate experience and backgrounds in design, communication, marketing, staging, spec-housing, construction and sales, our team can give you the representation you deserve.
---
San Bruno Homes Featured Listings
San Bruno Homes for Sale
---
Free Automated San Bruno Toolkit for finding your San Bruno PropertyToday!
With your free Buyer/Seller San Bruno ToolKit you get instant access to San Bruno homes as soon as they hit the market in Silicon Valley. Signing up is easy, and you can opt-out at anytime. Complete the form below, to be alerted via email anytime a new San Bruno property becomes available.
Start Your Listing Alert Now
---
Property Types
(active listings)
Avg. Property Age:
2023 YEARS
Basic Statistics
(active listings)
---

---

| | | | |
| --- | --- | --- | --- |
| San Bruno Elementary Schools | San Bruno Intermediate Schools | San Bruno High Schools | San Bruno Private Schools |
| | | | |
| | | | |
| | | | |
| | | | |
| | | | |
| | | | |
| | | | |
---
San Bruno Community Information
The city's first public school was completed in late 1906. With the construction of Edgemont Elementary School in 1910, all classes were moved there and the original school building became a public facility named Green Hall. Another school, North Brae Elementary School, opened in 1912; among its earliest students was future actor Eddie "Rochester" Anderson. Paving of California's first state highway, El Camino Real, began in 1912 in front of San Bruno's Uncle Tom's Cabin; the highway is now designated as State Route 82. The adjoining San Francisco International Airport opened in early 1927 and included a Weather Bureau station, now operated by the National Weather Service.
Charles Lindbergh was an early visitor to the airport, during his national tour following his successful transatlantic flight; unfortunately, his airplane (Spirit of St. Louis) became stuck in the mud! On January 18, 1911, aviator Eugene Ely made naval aviation history when he took off from Tanforan and made a successful landing on the armored cruiser USS Pennsylvania anchored in San Francisco Bay. This marked the first successful shipboard aircraft landing. Following a campaign by the local newspaper, the San Bruno Herald, the community was incorporated in 1914, mainly so the streets could be paved. Green Hall became the first city hall. San Bruno grew rapidly, passing 1,500 residents by 1920 and 3,610 residents in 1930. Additional schools, including New Edgemont (later renamed Decima Allen) and Crystal Springs, were
---

| | |
| --- | --- |
| | |
| | |
| | |
| | |
| | |
| San Bruno Real Estate Widgets | |
Please feel free to browse through this site to explore one of San Bruno's finest neighborhoods. This comprehensive tool offers direct access to the latest properties for sale in San Bruno. Featuring extensive community information, consumer links, rentals, school information, free reports, answers to commonly asked real estate questions, and more, you will find everything about San Bruno real estate within one easy source.
Contacting the Boyenga Team is the best way to learn more about the San Bruno real estate market. Feel free to call us at 650.947.4645, or send us an email by clicking here.