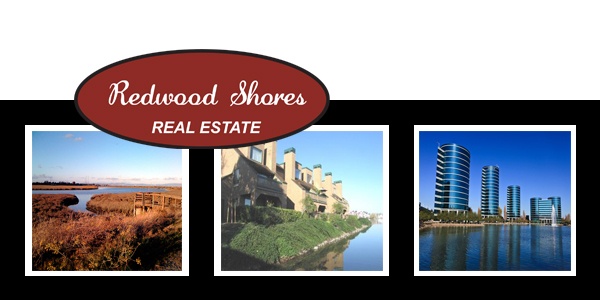 Redwood Shores, San Mateo
Redwood Shores is an affluent waterfront neighborhood on the San Francisco Peninsula in California. It is located on the eastern edge of Belmont, but is actually part of incorporated Redwood City. Redwood Shores is populated with million-dollar homes and waterfront marinas, and many of the houses and condominiums surround the lagoon and have access to water through private boating docks. According to Forbes magazine, Redwood Shores is placed on top of "America's Top Selling Luxury Neighborhoods in 2009." Redwood Shores encompasses the zip code of 94065.
The Boyenga Team Sells Homes in Redwood Shores, San Mateo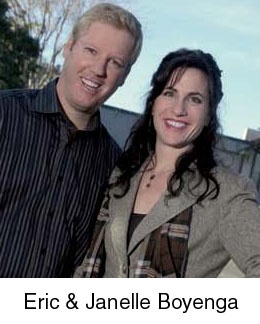 As a top-producing husband and wife real estate team at Intero Real Estate, Eric and Janelle of the Boyenga Team offer persistent and aggressive marketing and the best real estate exposure in all the cities encompassing Santa Clara County. With over 30 years of combined real estate experience and backgrounds in design, communication, marketing, staging, spec-housing, construction and sales, our team can give you the representation you deserve.
---
Redwood Shores Homes Featured Listings
Redwood Shores Homes for Sale
---
Free Automated Redwood Shores Toolkit for finding your Redwood Shores PropertyToday!
With your free Buyer/Seller Redwood Shores ToolKit you get instant access to Redwood Shores homes as soon as they hit the market in Silicon Valley. Signing up is easy, and you can opt-out at anytime. Complete the form below, to be alerted via email anytime a new Redwood Shores property becomes available.
Start Your Listing Alert Now
---
Property Types
(active listings)
Avg. Property Age:
2023 YEARS
Basic Statistics
(active listings)
---

---

| | | | |
| --- | --- | --- | --- |
| Redwood Shores Elementary Schools | Redwood Shores Intermediate Schools | Redwood Shores High Schools | Redwood Shores Private Schools |
| | | | |
| | | | |
| | | | |
| | | | |
| | | | |
| | | | |
---
Redwood Shores Community Information
Redwood Shores, which is a community of Redwood City, is a 1500-acre peninsula that juts into San Francisco Bay east of Hwy 101, between Foster City and the Bair Islands. On its northwest flank is Belmont Slough. To the southeast is Steinberger Slough. Along its northeast point on San Francisco Bay are marshlands that are part of the Don Edwards San Francisco Bay National Wildlife Refuge. Like Foster City, Redwood Shores is a planned, developed community. This peninsula was originally covered with marshlands, whose rich shellfish beds provided food for the Native Americans in the area. Later, it became cattle grazing land. In the 1920's the land was diked off from the Bay by the Leslie Salt Company and used as salt evaporation ponds. Redwood Shores was annexed by Redwood City in 1959. Development of the area began in the 1960's. Marine World was built here in 1968 and moved to Vallejo in 1986. After it left, its site eventually developed into the headquarters of Oracle Corporation, whose tall office towers can be seen from miles away. Now Redwood Shores is the home of planned residential communities with a population of about 15,000, shopping centers, and a growing number of high-tech companies in large office complexes. Artificial lagoons and channels run through the center of the peninsula, while sloughs and marshes surround it. Private and public parks are scattered throughout the peninsula. Nearby is the Hiller Aviation Museum. Extensive residential and industrial construction is going on in the area, so trail conditions and routings are likely to change. Click here for a history of Redwood Shores.
The Bay Trail through Redwood Shores leads over a wide variety of surfaces, from paved bike paths on the side of busy roads to rough, narrow single-track dirt paths. The trail can be taken as a loop trip around the Redwood Shores peninsula. From the northwest end of the trail, by Oracle's corporate headquarters, the Bay Trail can be taken further north into Foster City. From there, it runs nearly uninterrupted along the Bay all the way from San Mateo to Millbrae, at the edge of San Francisco Airport. The next completed Bay Trail segment to the south of Redwood Shores is the short isolated stretch along Seaport Blvd. to the Port of Redwood City. However, public access is currently allowed around the levee surrounding Inner Bair Island, which can be reached at the end of Whipple Road. The proposed Bay Trail route south of Redwood Shores will run on the levee along Steinberger Slough, past the San Carlos County Airport. It will then run between Inner Bair Island and Hwy 101, then cut inland to eventually reach the trail along Seaport Blvd. to the Port of Redwood City.
---

| | |
| --- | --- |
| | |
| | |
| | |
| | |
| | |
| Redwood Shores Real Estate Widgets | |
CLICK HERE for the Redwood Shores LISTING ALERT!
Please feel free to browse through this site to explore one of Redwood Shore's finest communities. This comprehensive tool offers direct access to the latest properties for sale in Redwood Shores. Featuring extensive community information, consumer links, rentals, school information, free reports, answers to commonly asked real estate questions, and more, you will find everything about Redwood Shores real estate within one easy source.
Contacting the Boyenga Team is the best way to learn more about the Redwood Shore's real estate market. Feel free to call us at 650.947.4645, or send us an email by clicking here.