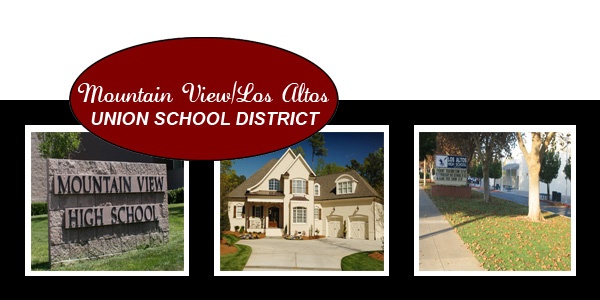 #2-page-mountain-view-los-altos-union-school-district#
Mountain View - Los Altos High Schools
---
Mountain View Market Activity
Discover the rich diversity of the downtown business community. From specialty shops, sidewalk cafés, coffeehouses and restaurants, to our Center for Performing Arts, festivals, galleries and year-round farmer's market— downtown Mountain View is truly a place of excitement, culture and charm.
---
Los Altos Market Activity
A Community with a Palo Alto appeal and homes at an affordable price. The city is a Palo Alto real estate "spillover community," meaning families that can't quite afford homes in Palo Alto but don't want to settle for a less desirable community often choose to live in Los Altos. The city has excellent schools, a highly educated entrepreneurial work face, a pleasant shopping district as well as less traffic, stringer community activities and a more enjoyable pace of life than Palo Alto.
---
Please feel free to browse through this site to explore one of Mountain View's finest neighborhoods. This comprehensive tool offers direct access to the latest properties for sale in Mountain View. Featuring extensive community information, consumer links, rentals, school information, free reports, answers to commonly asked real estate questions, and more, you will find everything about Mountain View real estate within one easy source.
Contacting the Boyenga Team is the best way to learn more about the Mountain View real estate market. Feel free to call us at 408.373.1660, or 650.947.4645, and send us an email by clicking here.
Contact The Boyenga Team Today!
Los Altos Hills Homes for Sale
No listings were found matching your search criteria.