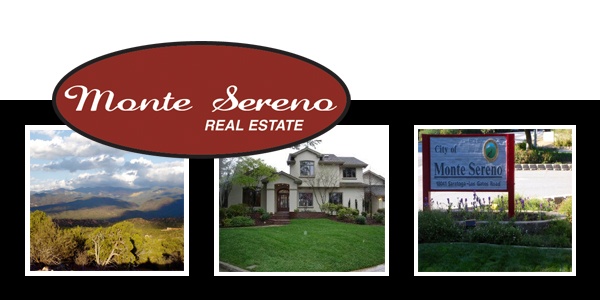 Monte Sereno
Monte Sereno (from Spanish monte, hill, and sereno, serene) is a city in Santa Clara County, California, USA. The city is located in the foothills of the Santa Cruz Mountains, about 10 miles southwest of San Jose and is immediately northwest of Los Gatos. The city is named for 2249 ft. El Sereno mountain upon whose slopes the southern portion of the city is built. The community is entirely residential, with no commercial zoning and 99% single-family housing, and is an upscale Silicon Valley bedroom community. Monte Sereno shares the 95030 ZIP code with the Town of Los Gatos. Many municipal services are provided under contract by the city of Los Gatos.
The Boyenga Team Sells Homes in Monte Sereno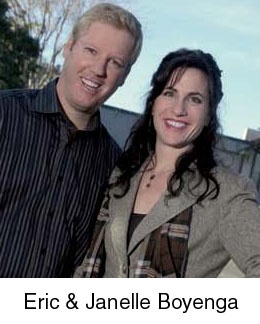 As a top-producing husband and wife real estate team at Intero Real Estate, Eric and Janelle of the Boyenga Team offer persistent and aggressive marketing and the best real estate exposure in all the cities encompassing Santa Clara County. With over 30 years of combined real estate experience and backgrounds in design, communication, marketing, staging, spec-housing, construction and sales, our team can give you the representation you deserve.
---
Monte Sereno Homes Featured Listings
Monte Sereno Homes for Sale
No listings were found matching your search criteria.
---
Free Automated Monte Sereno Toolkit for finding your Monte Sereno PropertyToday!
With your free Buyer/Seller Monte Sereno ToolKit you get instant access to Monte Sereno homes as soon as they hit the market in Silicon Valley. Signing up is easy, and you can opt-out at anytime. Complete the form below, to be alerted via email anytime a new Monte Sereno property becomes available.
Start Your Listing Alert Now
---
Monte Sereno Market Activity
Located just minutes from the epicenter of Silicon Valley, Monte Sereno belies its high tech surroundings with its wooded hillsides, magnificent estates and rural character. Performance and Arts aficionados enjoy concerts and events at the Villa Montalvo Arts Center. Once home to Grapes of Wrath author John Steinbeck and the site of Billy Jones Wildcat Railroad, Monte Sereno remains an exclusively residential community and enjoys excellent schools in adjacent communities.
---

---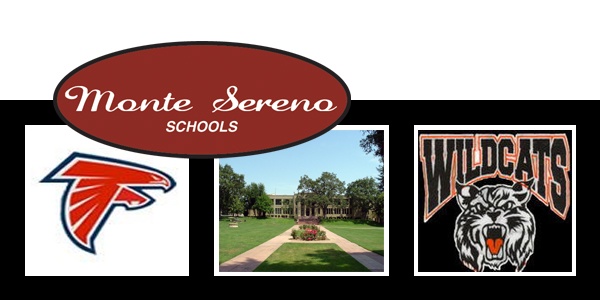 | | | | |
| --- | --- | --- | --- |
| Monte Sereno Elementary Schools | Monte Sereno Intermediate Schools | Monte Sereno High Schools | Monte Sereno Private Schools |
| | | | |
| | | | |
| | | | |
| | | | |
| | | | |
| | | | |
| | | | |
| | | | |
| | | | |
| | | | |
| | | | |
---
Monte Sereno Community Information
Monte Sereno is a beautiful community of approximately 1.56 square miles located in the southwestern portion of Santa Clara County at the base of the Santa Cruz mountains between City of Saratoga and the Town of Los Gatos. It is an all residential community of approximately 4,000 residents and the area is know for its rural character and wooded hillsides as well as its magnificent estates.
The City is approximately 50 miles southeast of San Francisco and just minutes from the heart of Silicon Valley and has easy access to Highways 17 and 85. Because of the Citys beauty, location and superior schools many Silicon Valley executives have chosen Monte Sereno as their home.
The City of Monte Sereno incorporated as a City on May 14, 1957. A few of the City points of interest are the home in which American author John Steinbeck wrote the Grapes of Wrath, and the site of the Billy Jones Rail Road.
---

| | |
| --- | --- |
| | |
| | |
| | |
| | |
| | |
| Monte Sereno Real Estate Widgets | |
CLICK HERE for the Monte Sereno LISTING ALERT!
Please feel free to browse through this site to explore one of Monte Sereno's finest neighborhoods. This comprehensive tool offers direct access to the latest properties for sale in Monte Sereno. Featuring extensive community information, consumer links, rentals, school information, free reports, answers to commonly asked real estate questions, and more, you will find everything about Monte Sereno real estate within one easy source.
Contacting the Boyenga Team is the best way to learn more about the Monte Sereno real estate market. Feel free to call us at 408.373.1660, or send us an email by clicking here.