Georgetown Place
Georgetown Place (at Sunol Street)
San Jose, CA 95126
NUMBER OF UNITS: 94
YEAR BUILT: 2002 - 2004
HOA FEES RANGE: $200 - $220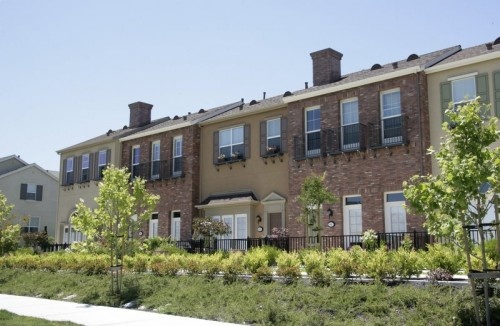 THIS IS A WONDERFUL TOWNHOME COMMUNITY BY SUMMERHILL HOMES. WITH ALTERNATING DISTINCTIVE BRICK AND TRADITIONAL STUCCO HOMES, THE HOMES AT GEORGETOWN ARE LIKE NO OTHER IN THE AREA. LOCATED NEXT TO CAHILL PARK, GEORGETOWN IS CLOSE TO THE SHOPS AND DINING ON THE ALAMEDA AS WELL AS DOWNTOWN SAN JOSE. THE RICH EXTERIORS OF GEORGETOWN ARE PERFECTLY COMPLEMENTED BY THE GEORGEOUS INTERIORS OF THESE TOWNHOMES. SPACIOUS LIVING AREAS AND UPSCALE GOURMET KITCHENS MAKE GEORGETOWN A FANTASTIC PLACE TO LIVE.
GEORGETOWN AMENITIES
CENTRAL HEAT AND AIR CONDITIONING
DUAL PANE WINDOWS
BALCONY/PATIO
2-CAR GARAGE
GUEST PARKING AREA
CLOSE TO CAHILL PARK
NEARBY SHOPS ON THE ALAMEDA
Click Here to see More Available Condos
Contact The Boyenga Team Today!
View Larger Map