Trinity Park

805 W. Fremont Ave
Sunnyvale, CA 94087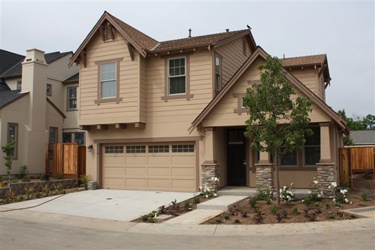 Trinity Park is a mix of California Craftsman and European Cottage styling that contributes to a genuine sense of place. Yards, porches, courtyards and abundant windows invite outdoor living and entertaining. This is the style of living the American Dream was built on and updated for today's living standards.
This is the best deal in Sunnyvale for a single-family and brand new home listed at $464 per square foot, compared with active listings at $545 and recently sold homes at $526 per square foot, respectfully.
Location. Location. Location! This is Silicon Valley Central, near major transportation hubs and roadways, shopping districts and most importantly, elementary, middle and high schools that rank among the best in the region, including Cupertino and Los Altos. Trinity Park is located in the heart of Sunnyvale, close to Highway 85 and Saratoga-Sunnyvale Road, and in a pleasant neighborhood.
Low Cost Comfort and Quality Construction! The plan 6 homes are designed to keep families cool in summer and warm in winter while at the same time, its courtyard setting offers great privacy and a wonderful environment for entertainment and family gatherings. Quality construction throughout, the Plan 6 is the most energy efficient home at Trinity Park and will lower heating and energy bills for the lucky few who live in a Plan 6 at Trinity Park.
Click Here to see More Available Condos
Contact The Boyenga Team Today!
View Larger Map