Sterling Park
1080 Loma Verde Ave
Palo Alto, Ca. 94303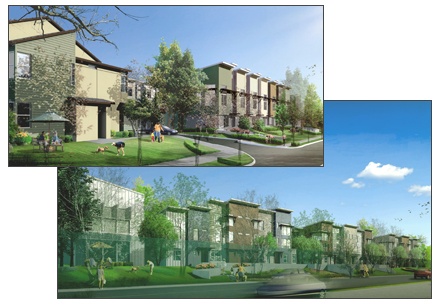 Welcome to Sterling Park by Classics, new homes in Palo Alto. This collection of condominiums, townhomes and detached single-family homes is spacious, beautifully detailed and perfectly at home in its setting. The neighborhood is masterfully designed with green areas, walking paths and a spectacular private community recreation center. So go ahead. Give in to the allure. We invite you to enjoy the many pleasures of Palo Alto, here at Sterling Park.
With most of the homes aligning two on-site parks (and adjacent to a public open space), with a full range of home types (from two-bedroom condo's to five-bedroom single-family homes) and with its distinctive modern architecture, Sterling Park sets itself apart, even by Palo Alto's remarkable standards.
Click Here to see More Available Condos
Contact The Boyenga Team Today!
View Larger Map