Redwood Gate

4249 El Camino Real
Palo Alto, CA

Approx. 1,769 to 2,423 sq.ft.
3-5 Bedrooms, 2.5-3.5 Baths
Starting Price: $1,000,000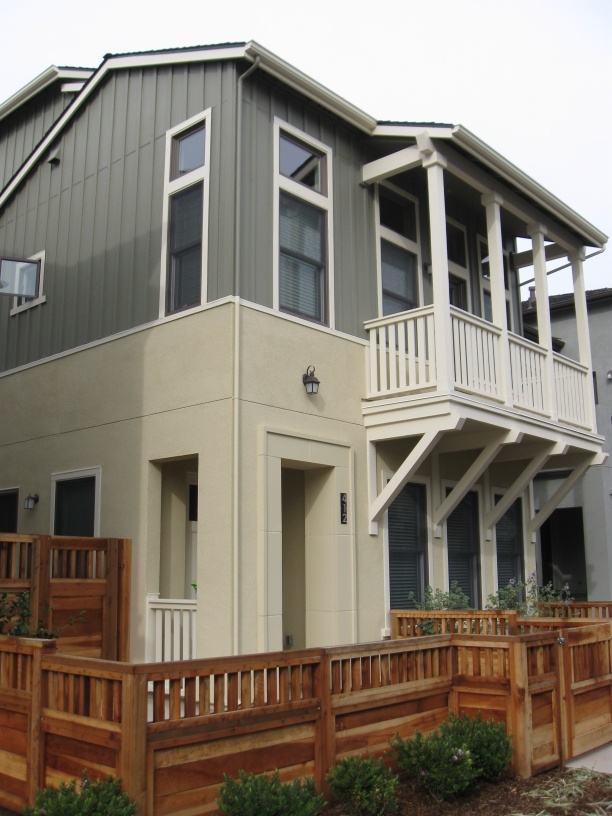 A stunning neighborhood that blends 45 new homes with a prestigious Palo Alto address, just minutes from downtown and highly regarded schools. Your new Redwood Gate home is a classic with up to 5 bedrooms, 3.5 baths, and approximately 2,424 sq. ft. Prices start from $1,300,000.
Living in Palo Alto has many appealing advantages and your new Redwood Gate address gives you convenient access to all of them. Redwood Gate is just minutes from Palo Alto's highly-rated public schools, downtown dining, upscale shopping and vibrant nightlife.
Redwood Gate beckons you with you with tree-lined entrance and a stunning 1/2-acre park. The 45 two and three story homes surrounded by private neighborhood streets, offer pedestrian oriented design and wide sidewalks surrounded by mature trees throughout your new neighborhood, providing a tranquil, natural landscape.
Click Here to see More Available Condos
Contact The Boyenga Team Today!
View Larger Map