Redwood Estates, Los Gatos Mountains
Redwood Estates is a rural community along State Route 17 in the coastal Santa Cruz Mountains of California, USA. The Census Bureau includes it in a census-designated place named Lexington Hills. It lies inside the confines of Santa Clara County. The area is about eight miles from downtown Los Gatos and nine miles from the Santa Cruz County community of Scotts Valley.
Real Estate Statistics
| | |
| --- | --- |
| Total Listings: | 76 |
| Average Price: | $3,377,297 |
| Highest Listing Price: | $15,995,000 |
| Lowest Listing Price: | $549,000 |
Roll over thumbnail to enlarge
Please feel free to browse through this site to explore one of Los Gatos Mountain's finest communities. This comprehensive tool offers direct access to the latest properties for sale in Los Gatos Mountain's. Featuring extensive community information, consumer links, rentals, school information, free reports, answers to commonly asked real estate questions, and more, you will find everything about Los Gatos Mountain's real estate within one easy source.
Contacting the Boyenga Team is the best way to learn more about the Los Gatos Mountain's real estate market. Feel free to call us at 408.373.1660, or send us an email by clicking here.
$500,000 - $600,000
All Listings
$400,000 - $500,000
$500,000 - $600,000
$600,000 - $700,000
$700,000 - $800,000
$800,000 - $900,000
$900,000 - $1,000,000
Over $1,000,000
3 Search Results Found. Showing Results 1 - 3.
Classic view
Thumbnail view
Remodeled mountain home with guest house, easy 6 min drive to downtown Los Gatos and 20 min...
Property

Type:
Detached Single Family
Incredible value in Los Gatos! Home boasts gourmet kitchen with granite counters and stainless...
Property

Type:
Detached Single Family
Beautiful Home w/ an abundance of natural light - great commute location.This is not your typical...
Property

Type:
Detached Single Family
FIND YOUR NEXT HOME by...
CITY

SUBDIVISION

SCHOOL

ZIP

MLS #

MAP
My Account
Log in, to view your saved searches and add to your favorite listings.
Sign Up Here For Your FREE Account
... So You Can:
View detailed property information
Print detailed property flyers
Save your searches & favorite homes
Inquire about a private showing
Map individual property locations
Share your favorite homes with friends
Main Navigation
Contact Us
Featured Cities & Communities
View More Communities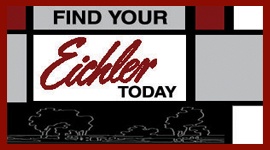 CONNECT WITH US: