283 Diablo Avenue, Mountain View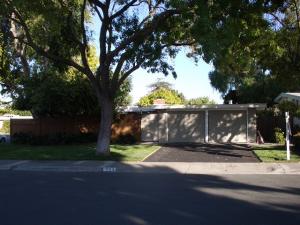 General Details
Address:
283 Diablo Avenue,
City
Mountain View, California
Zip
94043
Listing Description:
Description:
• 3 Bed, 2 Bath (1280 s.f.) on a Spacious Corner lot (6656 s.f.) • Spacious Mackay Floor Plan perfect for easy living & entertaining • Amazing Living Room w/ Dramatic Windows, Cathedral Ceilings & Fireplace • Light & Bright Kitchen w/ Custom Cabinets, Tile Counters & Breakfast Bar • Newer Appliances in Kitchen, All appliances included in the Sale • Upgraded Electrical Panel & Plenty of Accent Lighting throughout • Fresh Paint Inside & Out & Beautifully Refinished Hardwood Floors • Off Kitchen is Nice Dining/Family Area w/ Tile Floor & Lots of Glass • Stylish Master Suite w/ Access to Yard & Remodeled Bath • Master Bathroom features Tiled Floor, Counters & Tub/Shower Surround • Award Winning MV/LA Schools, Monta Loma, Crittenden, LA High • Hall Bath features Terra Cotta Floors, Accent Lighting & Tub / Shower Combo • Laundry Area in Garage includes Shelves & plenty of Storage • Professionally Landscaped Front Yard & Courtyard w/ Automatic Sprinkers • Stunning Mature Trees, Low Maintenance Shrubs & Manicured Lawn • New Roof, Water Heater, & High Efficiency Central Heating • Aluminum Storage Shed in Rear Yard to keep all your Tools In! • Close to Public Transportation,Light Rail, Cal Train & AC Transit • Attached Two Car Garage or One Car & Bonus Room w/ Extra Storage • Quiet and Highly Desirable Tree Lined Street, Safe for Kids • Walk to Parks, Schools, Shops & All Mountain View has to offer • Great Neighborhood Assc. w/ many Events & Activities www.MontaLoma.org
Property Details
Price:
$825,000
Square Ft:
1,280
Lot Size:
6656 sqft
MLS #:
–
Prop. Type:
Mackay
Bedrooms:
3
Bathrooms:
2
Year Built:
1955
Stories:
1
Status:
Sold
Property Features
Carport
Dishwasher
Dryer
Family Room
Fenced Yard
Fireplace
Furnished
Hardwood Floors
Living Room
Microwave
Refrigerator
Sun Room
Washer
FIND YOUR NEXT HOME by...
CITY

SUBDIVISION

SCHOOL

ZIP

MLS #

MAP
My Account
Log in, to view your saved searches and add to your favorite listings.
Sign Up Here For Your FREE Account
... So You Can:
View detailed property information
Print detailed property flyers
Save your searches & favorite homes
Inquire about a private showing
Map individual property locations
Share your favorite homes with friends
Main Navigation
Contact Us
Featured Cities & Communities
View More Communities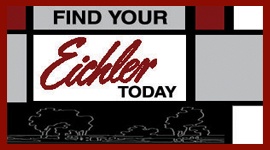 CONNECT WITH US: