350 N. 2ND STREET
350 N. 2nd Street
San Jose, CA 95112

NUMBER OF UNITS: 62
YEAR BUILT: 2005
HOA FEES RANGE: $320 - $350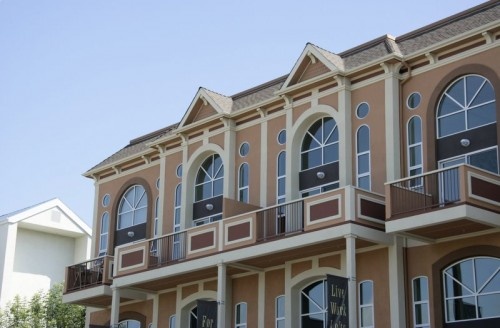 350 N. 2ND STREET IS LOCATED IN THE HEART OF DOWNTOWN SAN JOSE. THE COMPLEX FEATURES LUXURY LOFT TOWNHOMES WITH A DISTINCTIVE ARCHICTECTURAL STYLE INCLUDING 17-FOOT HIGH CEILINGS AND FLOOR-TO-CEILING WINDOWS THAT ALLOW PLENTY OF SUNLIGHT. AT THE CENTER OF THE 62 UNITS IS A BRILLIANT SUN DECK AND POOL. 350 N. 2ND STREET'S LOFT UNITS FEATURE SPACIOUS, OPEN LIVING AREAS. THE OPEN KITCHENS INCLUDE GRANITE COUNTERS AND STAINLESS STEEL APPLIANCES. THE UPSTAIRS AREA AT 350 N. 2ND STREET LOFTS INCLUDE A SEPARATE LOFT SPACE AND PRIVATE BEDROOM SUITE. THE LOFT UNITS ARE WALKING CONVENIENTLY LOCATED WALKING DISTANCE TO ALL OF DOWNTOWN'S DINING AND RETAIL AMENITIES.
AMENITIES:
SUN DECK
POOL
SPA
FITNESS CENTER
17-FOOT CEILINGS
FLOOR-TO-CEILING WINDOWS
PRIVATE PATIOS
SPACIOUS, OPEN LIVING SPACES
SEPARATE UPSTAIRS LOFT AND PRIVATE BEDROOM SUITE

Click Here to see More Available Condos
Contact The Boyenga Team Today!
View Larger Map